Cycling/Mountain Biking
Happy Ewe Cycle Tours
Happy Ewe Cycle Tours, the only city cycle tour in town. It's a small company that uses bicycles to give you a complete overview of Rotorua. The program will take you to 27 locations that best represent our historical, geological and cultural identity.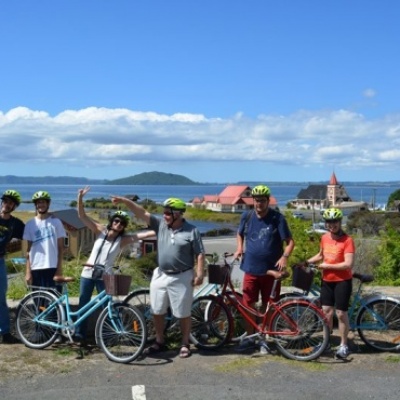 Skyline Gravity Park
Skyline Rotorua is now home to New Zealand's first year-round Gondola assisted bike lift, accessing world-class downhill mountain biking. Skyline Rotorua MTB Gravity Park gives riders easy access to an 8.5-kilometre trail network featuring trails with varying terrain for all ability levels. Soak up the scenery cruising down Simple Jack, or see the trees as a blur as you rip into steep techie terrain on Ten Fifty One.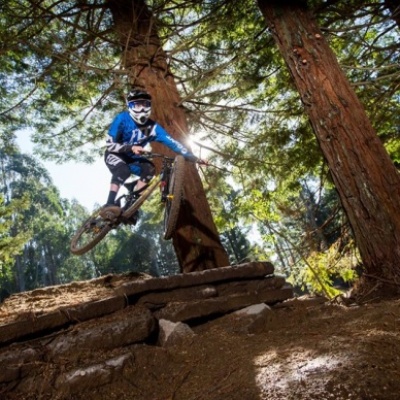 Whakarewarewa Forest & The Redwoods
Famous for its magnificent stands of towering Californian Coastal Redwoods, Whakarewarewa Forest is just five minutes drive from the city centre. Here you can experience some of the finest walking and mountain bike trails in the world.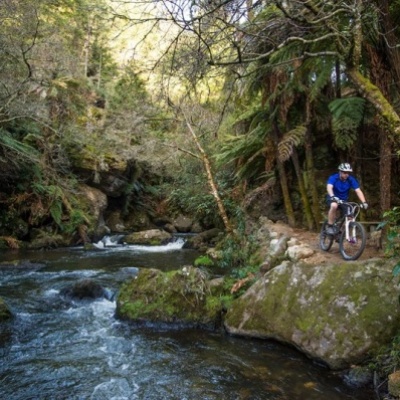 Te Ara Ahi - Thermal By Bike
The Pathway of Fire Trail (Te Ara Ahi) offers views of the most unique geothermal sites in the world. Riders will be able to experience wonderful landscapes, vibrant lakes and exotic forests as well as significant historical and cultural sites.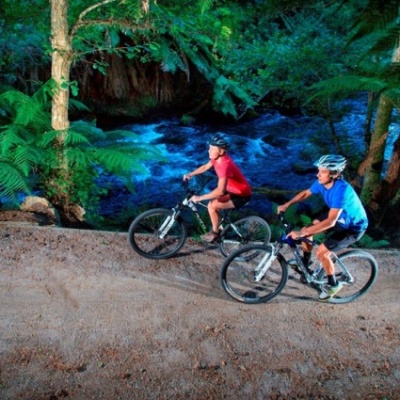 Mt Kakaramea (Rainbow Mountain)
Mt Kakaramea, affectionately known as Rainbow Mountain, contains a complex mixture of plant species, some of which are rare and unique to geothermal areas. From its volcanic origins, Kakaramea - meaning 'mountain of coloured earth' has cooled down over recent years, although some places are still burning and the native vegetation is reviving itself.