Hot Pools & Spas
Polynesian Spa
Since 1878, the Polynesian Spa and previous bathhouses on the site have hosted millions of visitor to experience the world famous geothermal therapeutic water. The spa features two type of mineral water : the priest Spring & Rachel Spring.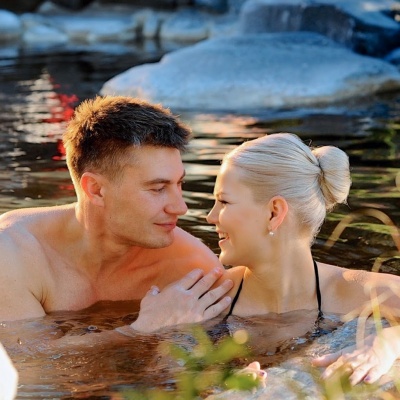 Hells Gate
The New Zealand Spa facility at Hellsgate is where visitors can experience the unique geothermal mud and sulphurous waters in privacy as well as in a totally unique environment. The environment and atmosphere here is such that; along with the quality facilities for the Wai Ora traditional massage and private lounge where clients can relax in comfort, prior to, during and after their spa treatments; a totally, uniquely New Zealand Spa Experience that is unsurpassed has been created.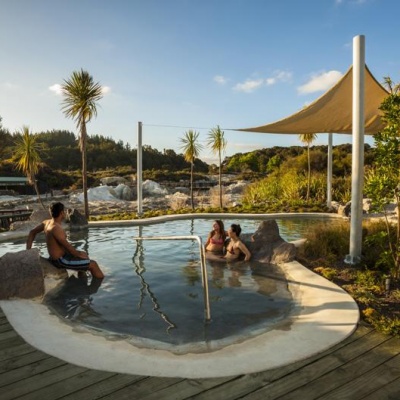 Waikete Valley Thermal Pools
Waikite Valley Thermal Pools is a unique place to come and experience the 'Living Waters' of the Te Manaroa Spring - the largest single source of 100% pure boiling water in New Zealand. This pure spring water cascades into our main splash pool (35-38°C) and adjoining toddlers' beach area as well as the sit and soak pool (38-40°C) and our luxurious tranquil garden pool. Our spacious heated changing rooms, with toilets and high pressure hot showers, are family-friendly and also offer wheelchair access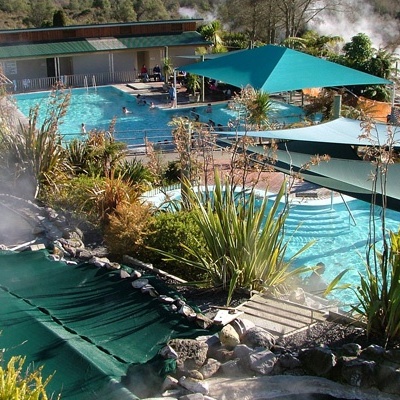 Spa at QE
Unwind in a warm mineral pool, immerse your body in a warm nourishing liquid mud bath, experience wax treatments for hands and feet or relax with a soothing massage under gently pressurised sprays of mineral water. Water that made our city famous, around the world. Indulge yourself in the Beauty Room. And check out the various luxurious packages.