Geothermal Wonders
Wai-O-Tapu Thermal Wonderland
Explore spectacular nature at New Zealand's most colourful volcanic area. Enjoy viewing unique volcanic features as you walk at your own pace along well defined tracks. First class Visitor Centre with retail and cafe facilities.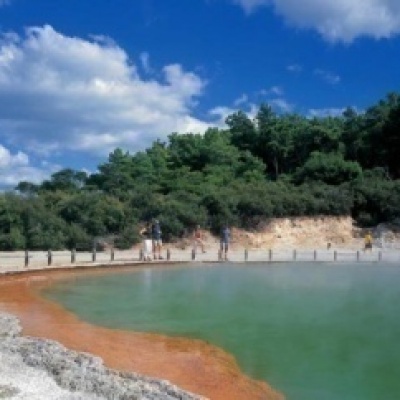 Te Puia
Te Puia is New Zealand's living Maori cultural centre, located just 5 minutes from central Rotorua. Situated in the Whakarewarewa Geothermal Valley, Te Puia's 60 hectare site is home to the New Zealand Maori Arts and Crafts Institute, a live kiwi enclosure, the world-famous Pohutu Geyser, and more than 500 geothermal wonders.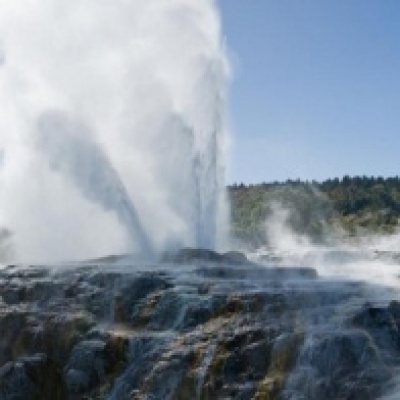 Hells Gate
Hells Gate geothermal attraction is Rotorua's most active geothermal park and is known as the "AWESOME BEAST" of New Zealand Geothermal attractions.
Hells Gate geothermal attraction features boiling hot pools and erupting waters with temperatures in excess of 100 degrees Celsius; steaming fumaroles; hot water lakes; sulphur crystals and deposits; New Zealand's largest active mud volcano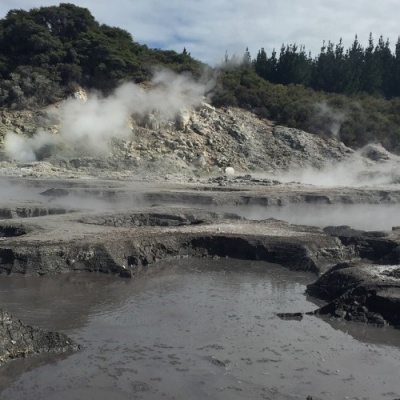 Whakarewarewa
Experience the living Maori Village, the people of Tuhourangi/Ngati Wahiao have been the trail blazers of the tourism industry in Rotorua and NZ. Since the early 1800's they have been hosting and welcoming visitors into their homes and backyards, demonstrating the utilization of the natural geothermal wanders for cooking and bathing and sharing their geothermal existence continues to fascinate tourists visiting Whakarewarewa today.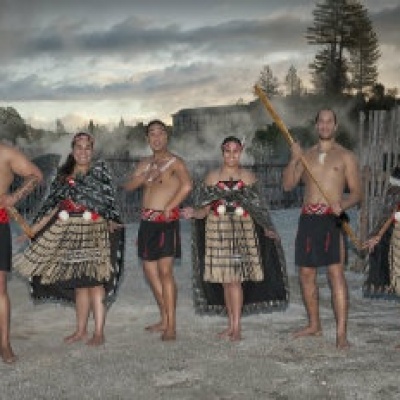 Waimungu Volcanic Valley
'The world's youngest geothermal system' You see volcanic craters, geysers, boiling streams, steaming lakes, an unreal aqua-blue acid lake as well as birds. Great for little cellphone videos. The 45-minute boat tour was enjoyable and got you close to the source of all this action: Mt. Tarawera.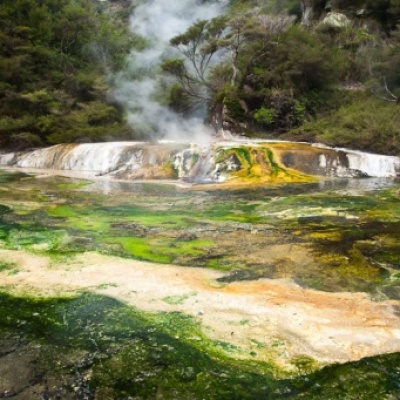 Orakei Korako
Orakei Korako (also know as 'The Hidden Valley') is a highly active geothermal area situated in the Taupo Volcanic Zone on the Waikato River at Lake Ohakuri, which is part of the hydro-electric power scheme. The formation of the lake raised the Waikato River at Orakei Korako by 18m, flooding more than 250 hot springs and geysers. Even with two thirds of the original geothermal area covered by the artificial lake, Orakei Korako is still New Zealand's largest geyser field and one of the country's must-see natural attractions.