Family Fun
Skyline
Skyline Rotorua Gondola is the most spectacular way to take in the 180 degree views of Lake Rotorua, the city and surrounding district. No visit would be complete without a ride down one of Skyline's luge tracks. The luge is a world first! With three different track options and over 5kms of track to ride, once is certainly never enough! Riders have full control, over the 3 wheel, gravity-based luge cart.Ride the gondola up to Cableway Restaurant on Mount Ngongotaha. At the top enjoy the view or ride the skyline luge, the sky swing or take a trip in the 4d motion theatre spaceship.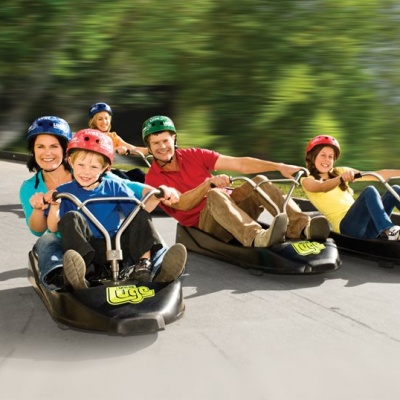 Rainbow Springs
Whether you are walking through our many free flight aviaries, feeding the biggest wild trout you will ever see, watching the birds being fed or coming face to face with pre-history in the eyes of a Tuatara. You will get to see many of the precious native species of New Zealand.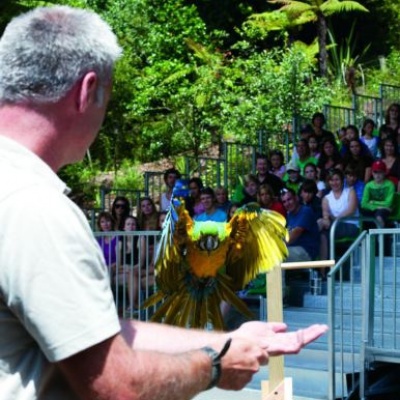 Agroventures Adventure Park
Agroventures has the world's only Shweeb – a human-powered monorail racetrack, Rotorua Bungy – a New Zealand icon, and Agrojet - the fastest jet sprint experience in NZ. Swing from 40m towards the earth at 130kmph on NZ's one and only Swoop, and the Southern Hemispheres' only wind tunnel - the Freefall Xtreme.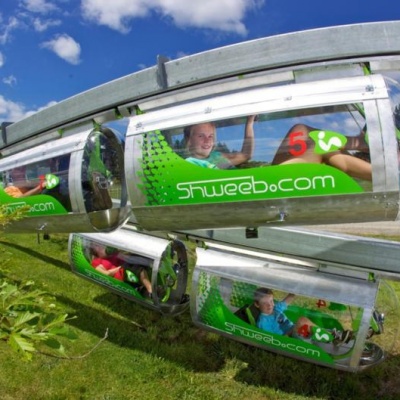 Agrodome
An award winning, live farm show which includes a display of New Zealand's 19 most popular sheep breeds, working sheep dogs, sheep shearing and cow milking demonstration. There's also a chance to feed baby lambs and take part in a sheep auction. Join the inter-active Agrodome Farm Tour where a tractor-drawn trailer will take you on a leisurely trip around the 350-acre farm surrounding the Agrodome complex. See sheep, cows, deer, emu, alpaca, pigs and ostrich in a real farm environment.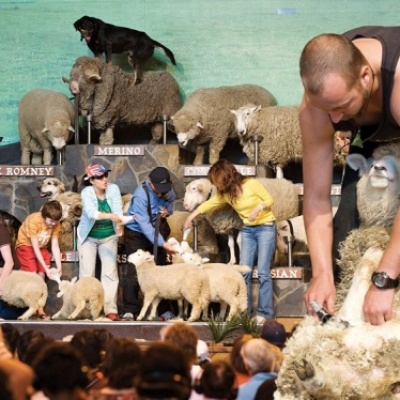 Adventure Playground Rotorua
Whether you are after an adrenaline-filled quad bike ride, a stunning scenic horse trek, som fun with a gun claybird shooting or be driven by one of our professional guides through the native bush in our 4WD buggies, Adventure Playground is the place to be.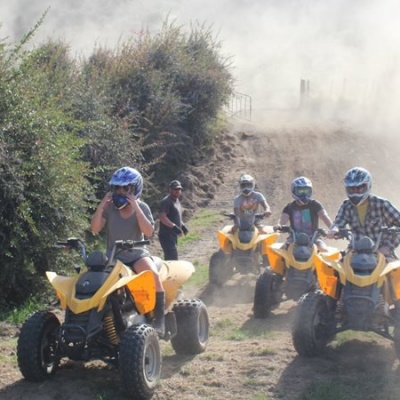 Off Road NZ
Off Road NZ is a sustainable premium adventure experience, creating fun memories, personal growth and lasting impressions. Established in 1992, Off Road NZ provide the best self-drive, off-road vehicle experiences in New Zealand, including 4WD Bush Safaris and Monster 4X4 Thrill Rides.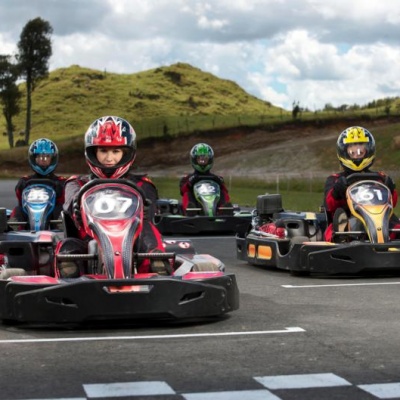 Paradise Valley Springs Wildlife Park
Paradise Valley Springs is Rotorua's must-see wildlife park where visitors of all ages can interact closely with a range of New Zealand's wild animals, native birds, farm animals and trout, as well as view and get up close to a large pride of African Lions. The wildlife park is set amongst beautifully maintained New Zealand native bush, offering easy walking along flat accessible walkways in all types of weather.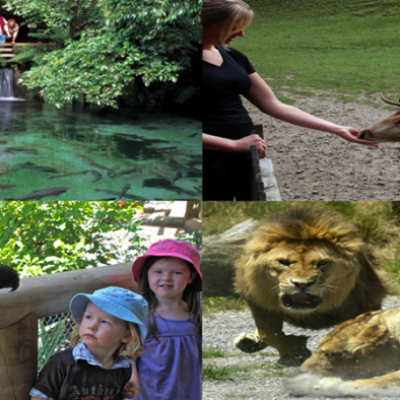 OGO Rotorua
As the inventors of this iconic adventure experience, at OGO Rotorua visitors are offered multiple OGO ride options where 40 litres of water are added (cool in summer, warm in winter). Choose from the side-by-side H2OGO Straight Tracks which start from 250m up the hill and race one another downhill.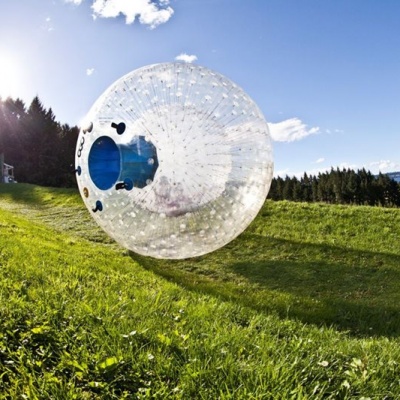 Rotorua Canopy Tours
Fly through the trees with New Zealand's only native forest zipline canopy tour, and enjoy a 3 hour wilderness experience in native New Zealand forest on the outskirts of Rotorua. Be amazed by the conservation story, and the threats to native New Zealand wildlife. The series of bridges, ziplines, treetop platforms and trails make for an experience not to be missed. During the tour you will be suspended up to 22m above the ancient forest floor, a place often reserved for those with wings.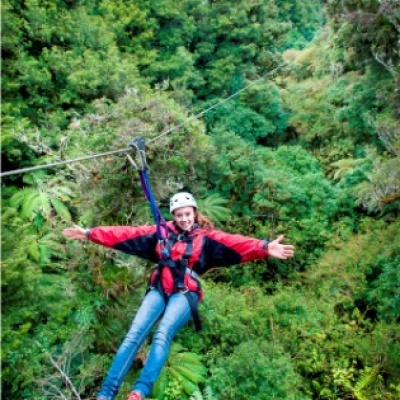 Rotorua Duck Tours
Rotorua Duck Tours has been providing amphibious sightseeing and history tours of Rotorua since 2003. With 18 magnificent lakes in the Rotorua region, there is no shortage of places to visit. On a guided tour with us you will experience the thrill of riding in an authentic WWII amphibious craft, affectionately known as a duck, view spectacular scenery and splashdown into pristine lakes.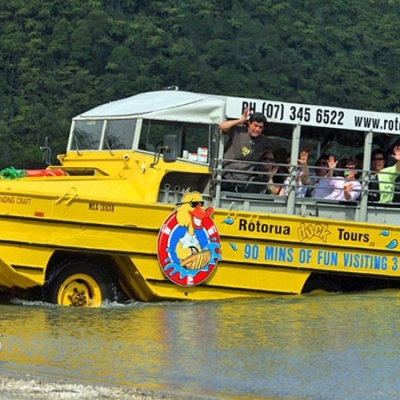 aMAZEme
Amazeme is focussed on providing good old fashioned fun for families at an affordable price. It is owned and operated by the Jensen family. At Amazeme your children will delight in the small animal petting experience, aviary and effectively designed playground. Everyone can enjoy McGregor's garden with raised garden beds full of fruit, berries and vegetables in season. The Monarch butterfly house will be opening in March/April 2010.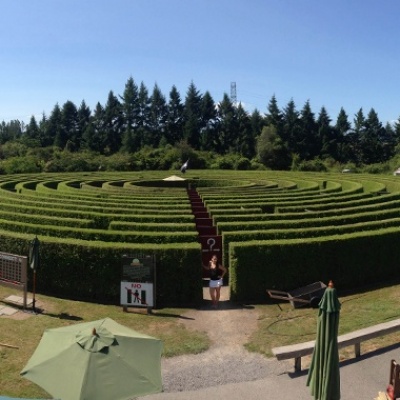 DriftKartz
Get out on DriftKartz purpose built track for epic racing entertainment as you test your skills on one of NZs most slippery indoor race track. DriftKartz is all about the skill of controlling an out of control race car in a challenging racing environment - after all if it was easy it wouldn't be this much fun!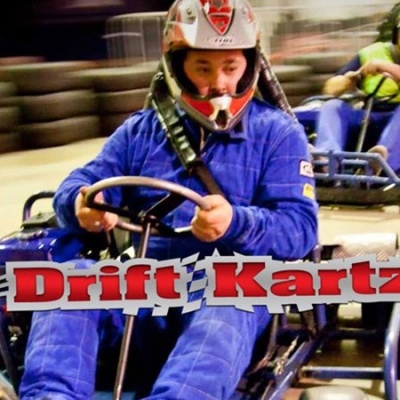 Strike Zone Family Entertainment Centre
Come down and join the thrill of Tenpin Bowling!!! Tenpin bowling is the sport EVERY age group can enjoy and is suitable for all fitness levels. Have fun at the Pool Table lounge & TimeOut ticket redemption games. Make Strike Zone the venue for your next Work Do, Birthday Party, Team Building Activity, Stag or Hens Night,... the sky's the limit!!!
Playtopia
Playtopia Playland & Cafe is Rotorua's largest indoor playground that will keep kids entertained for hours! We love hosting child birthday parties in our beautifully decorated private rooms. Your child will have a blast celebrating their birthday with friends and family at Playtopia. We also offer after-school care, a child drop off service and school holiday programmes!